For large-scale events
Spodek is designed to host large-scale entertainment events. It can serve as a venue for both large concerts with more than ten thousand spectators, and more intimate cabaret shows, ice shows and musicals.
It has hosted performances from, to name but a few, Sting, Jean Michel Jarre, Chris Rea, Cliff Richard, Joe Cocker, Tina Turner, Brian Adams, Elton John, Vanessa Mae, Deep Purple, Metallica, The Cure, Genesis, Robert Plant and Jimmy Page, Black Sabbath, Saxon, Mike Oldfield, The Kelly Family, Rammstein, Iron Maiden, Robbie Williams, Depeche Mode, Korn and Slipknot.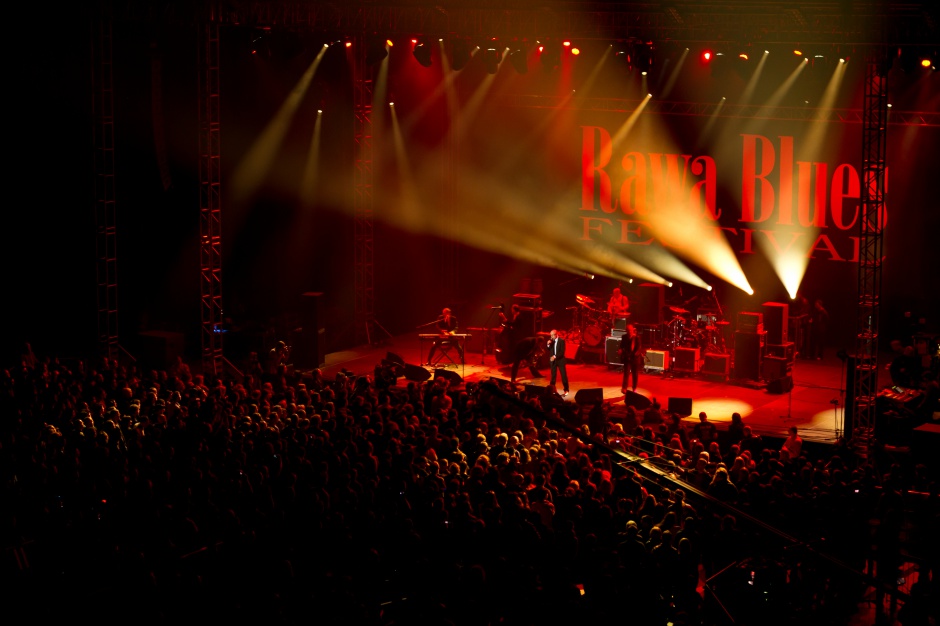 For the past 34 years, it has hosted the Rawa Blues Festival; for 29 years the celebrated Metalmania Festival; and for 15 the Mayday techno music festival.
Timeline of great concerts:
the first Metallica concert in Poland
a Deep Purple concert during which the band recorded "Live Encounters"
the first concert by the French electronic music composer Jean Michel Jarre in Poland
the only concert in Poland by the British musician Mike Oldfield
two Pearl Jam concerts during which two live albums were recorded
a concert by Tool, the leading progressive metal band
Eska Music Awards 2011
a Green Day concert
a Slash concert feat. Myles Kennedy and The Conspirators
Spodek also throbs with great sports emotions.
Sports fans have enjoyed participating at world championships in:
men's volleyball
ice hockey
women's handball
bodybuilding
weight-lifting
acrobatic gymnastics
the World League finals of men's volleyball
European Championships in wrestling, athletics, men's handball and women's basketball.