Ground Support
As part of meeting your expectations, we offer a full Ground Support service for equipping the Spodek Arena.
We provide a comprehensive service starting from building a ramp for delivering and assembling the whole lighting and sound equipment according to stage requirements for specific projects.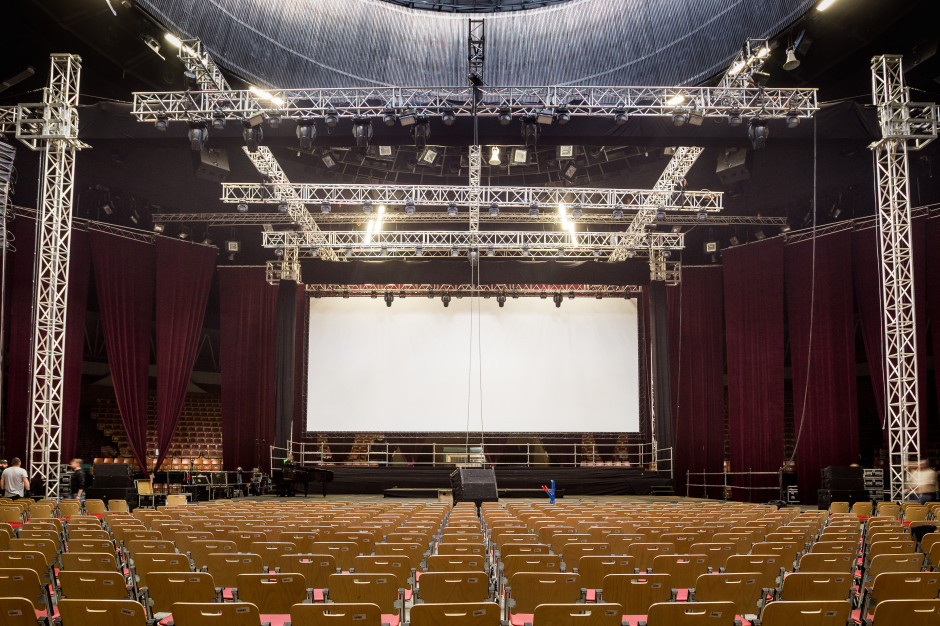 We offer Ground Support by Wamat with the following dimensions:
18 x11m – download the PLAN
18x12m – download the PLAN
24x11m – download the PLAN
The ramp lighting may be used within allowable loads up to:
180kg/m for main trusses (if triangular trusses are not loaded),
90kg/m for triangular trusses (if main trusses are not loaded),
750kg per 1 bit, providing that the load will be applied to all four pipes of the truss. Loads on the main trusses cannot be combined with loads to the triangular trusses,
maximum working load up to 15 tons.
If the event requires another type of construction, please send us a technical rider. It will allow us to tailor the offer to your needs.
We also have 144 stage platforms that can be rented for your event at the Spodek Arena.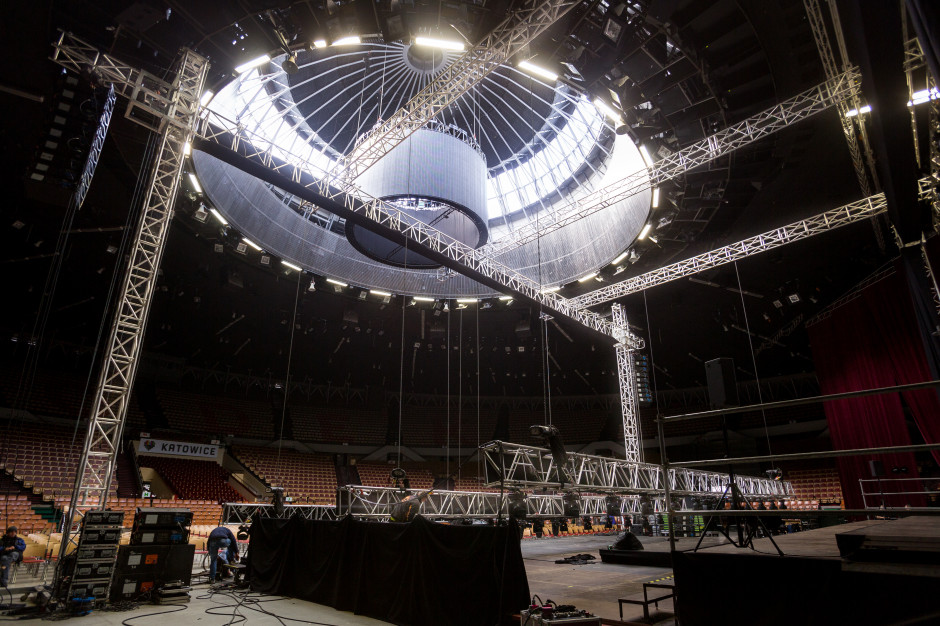 If you have any questions concering our ground support offer, please send it by email: kontakt@mckspodek.pl