The cult Odjazdy return to Spodek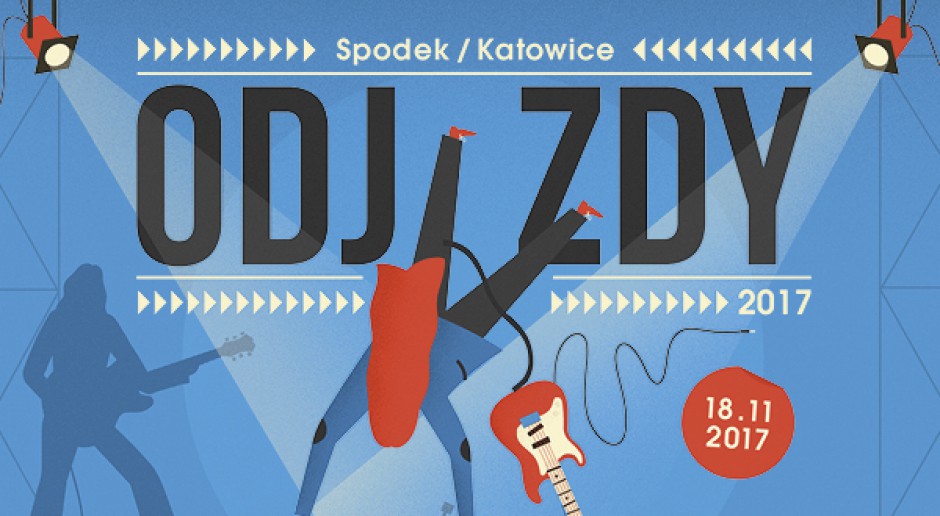 On 18 November, the famous ODJAZDY will return to Katowice after a break of several years! The revived festival at Spodek will see performances by, for instance, pioneers of Polish punk rock accompanied by prominent jazzmen and by the most intriguing young alternative groups. This will be an important opportunity for fans of uncompromising music!
This year's ODJAZDY is the resurrection of the cult cycle of concerts with alternative and guitar music that use to attract thousands of fans from all over Poland to Katowice. The enthusiasts of sharp and strong sounds could listen to the first concerts in Poland by such groups as Rammstein, Chumbawamba, Therapy?, The Young Gods and Bloodhound Gang. The organisers of the reactivated festival have taken care to resurrect the spirit of the pioneer concerts of the 1990s. A strong and surprising experience will no doubt be provided by a joint performance of the jazzmen of Pink Freud with the legends of Polish punk rock. The concert of the 10th anniversary of the "Punk Freud" record will be supported by, inter alia, the frontmen of Armia, Izrael and Brygada Kryzys: Robert Brylewski and Tomasz Lipiński. The new versions of hymns of the Polish punk rock will guarantee an explosion of energy on the stage! The cooperation between the artist cherishing the folk traditions of Podhale with the charismatic rockman and jazzman from Gdańsk is a meeting of two different worlds and personalities. The joint project of Tymon Tymański and Krzysztof Trebunie-Tutki named "Zbójnickie" combines rock and punk with highlanders' folklore, thus impressing with surprising turns of action, dances and songs.

The main stage of ODJAZDY will see performances of the most important projects by young Polish alternative musicians. Hidden World from Puławy represents a no-compromise mixture of punk and hardcore while Lonker See from Gdynia will intrigue with a fresh hybrid of free jazz, noise and psychedelic. There will also be another stage at the festival, devoted to the more experimental side of alternative music. Among others, artists known from SYNY will perform there. Both promote their solo albums – the rapper Robert Piernikowski will play pieces from "No Fun" and the 1988 producer will make a live presentation of "Gruda". We can be sure of a show that won't be subject to simple classification by type!